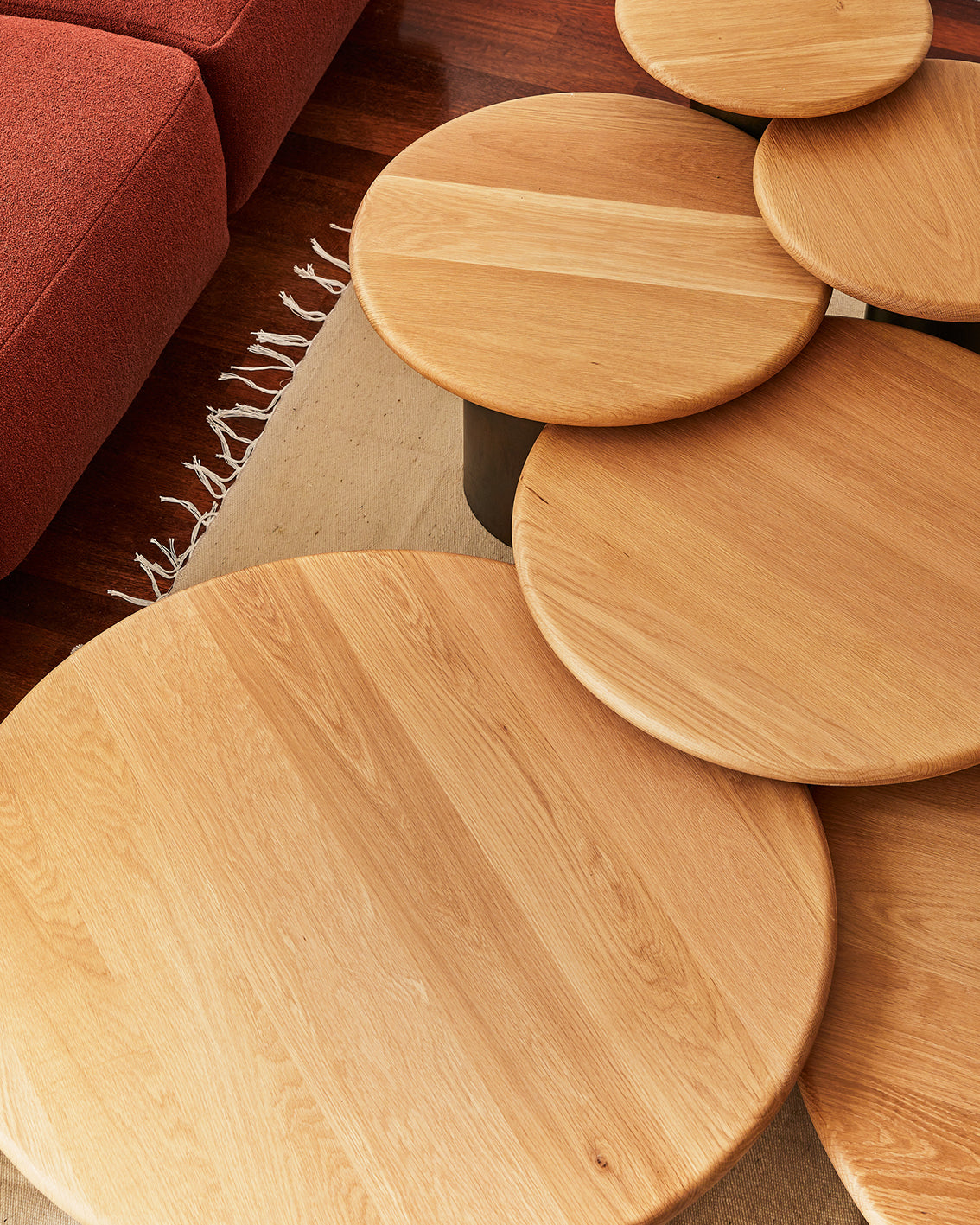 Choose from 6 Sizes
The Raindrop Tables are available in 6 diameters and heights, ranging from 300 to 1000 mm in diameter, to fit any home or space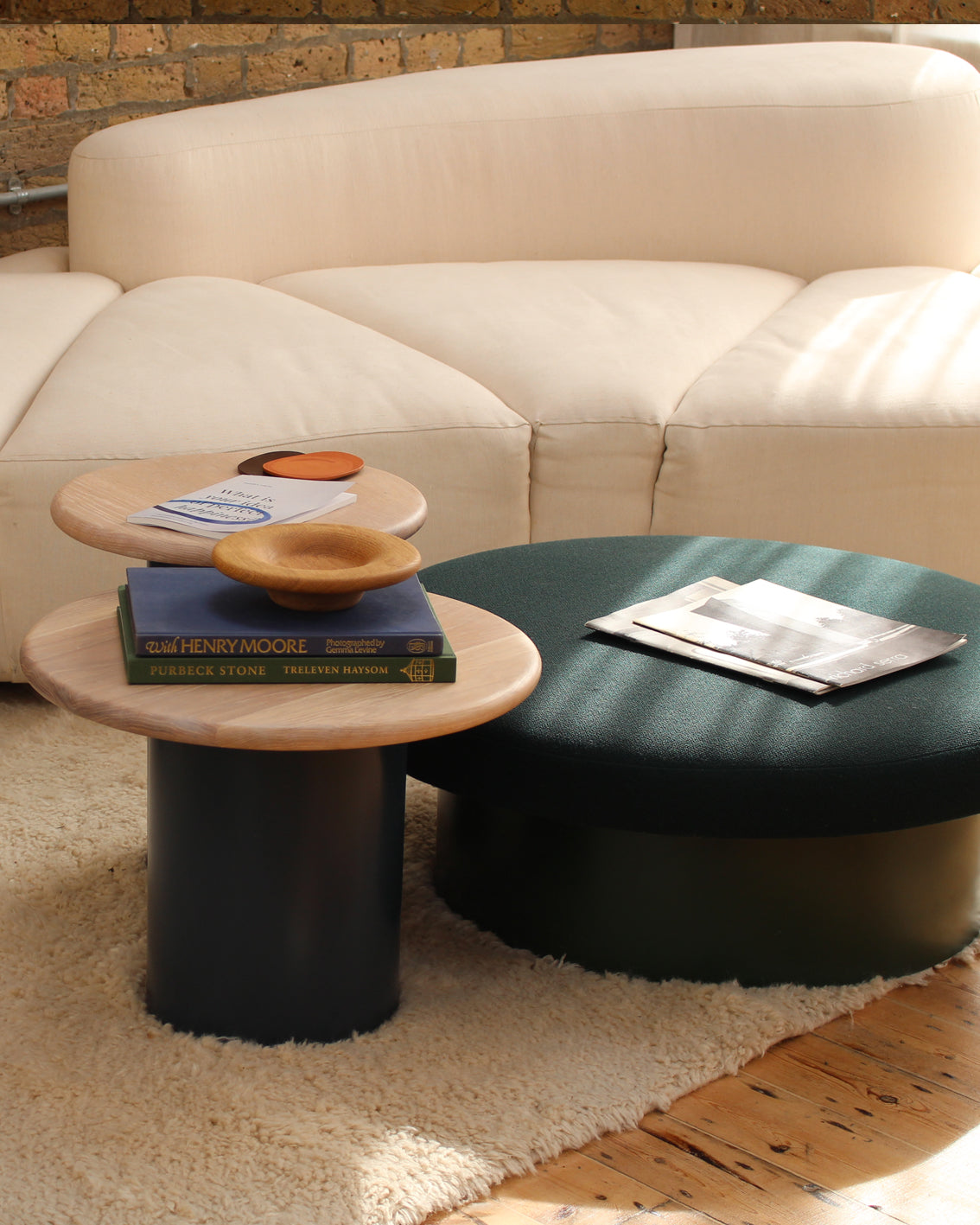 Available in Multiple Finishes
We offer 6 top and 9 base finishes, from painted metal bases to tops upholstered in luxury fabrics, so you can design yours to suit your taste or interior palette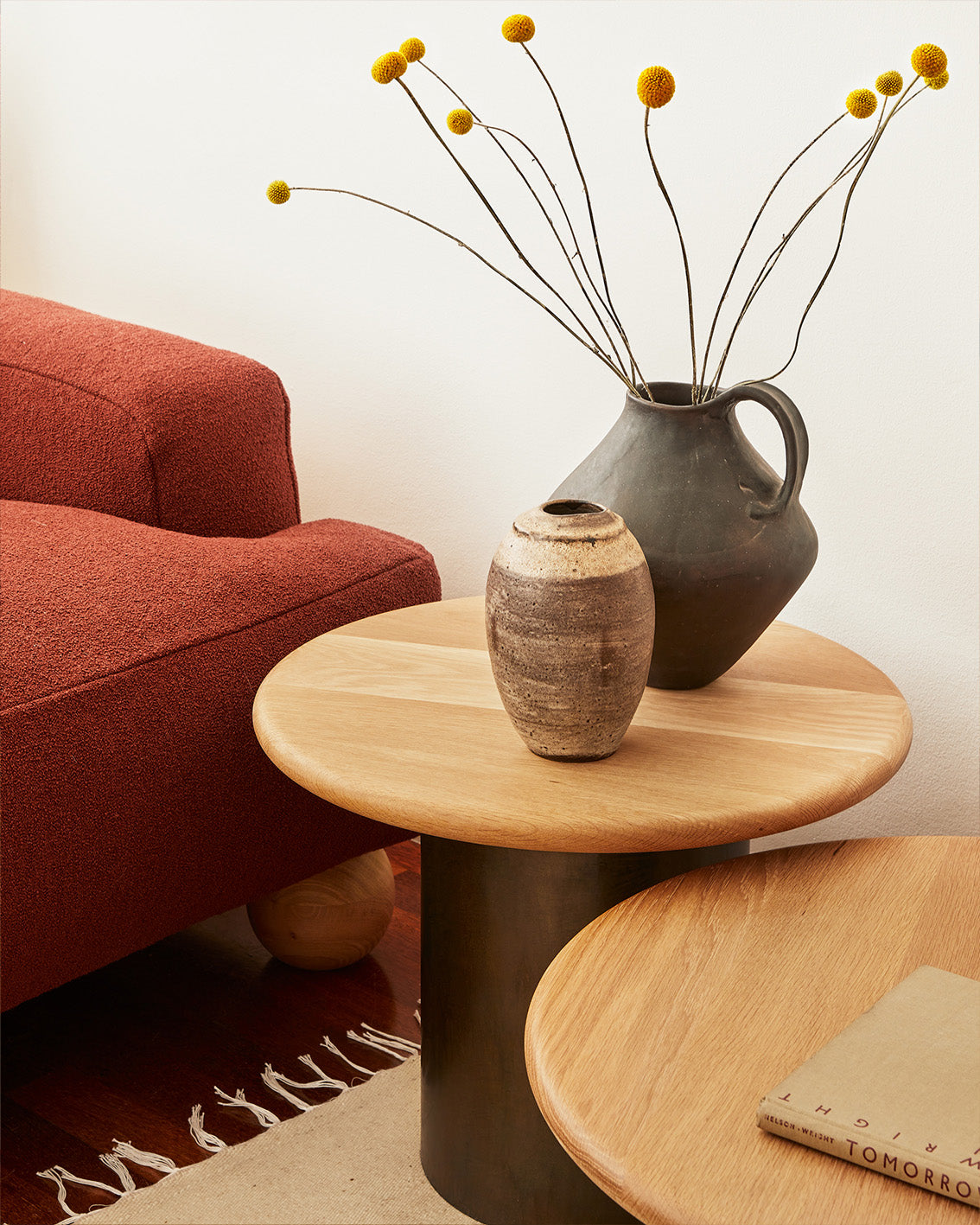 Made for You
As we handmake each piece to order we can adapt in size and height to suit your project or home
Raindrop Tables Sets
With their circular profiles, varying proportions and potential to be nested, these versatile tables evoke the pattern of raindrops in a pool of water when placed together.
Raindrop Tables
Coupling a variety of hard top & base finishes along side a multitude of sizing options. Versatility lies at the heart of our Raindrop Tables. Available individually or create pairs of sizes.
Upholstered Raindrop Tables
Our newest addition to the family. Vidar boasts a tightly woven finish without any of the irregularities of the other bouclé fabrics within this collection. Inviting textures, multifaceted richness & familiar pallet tones.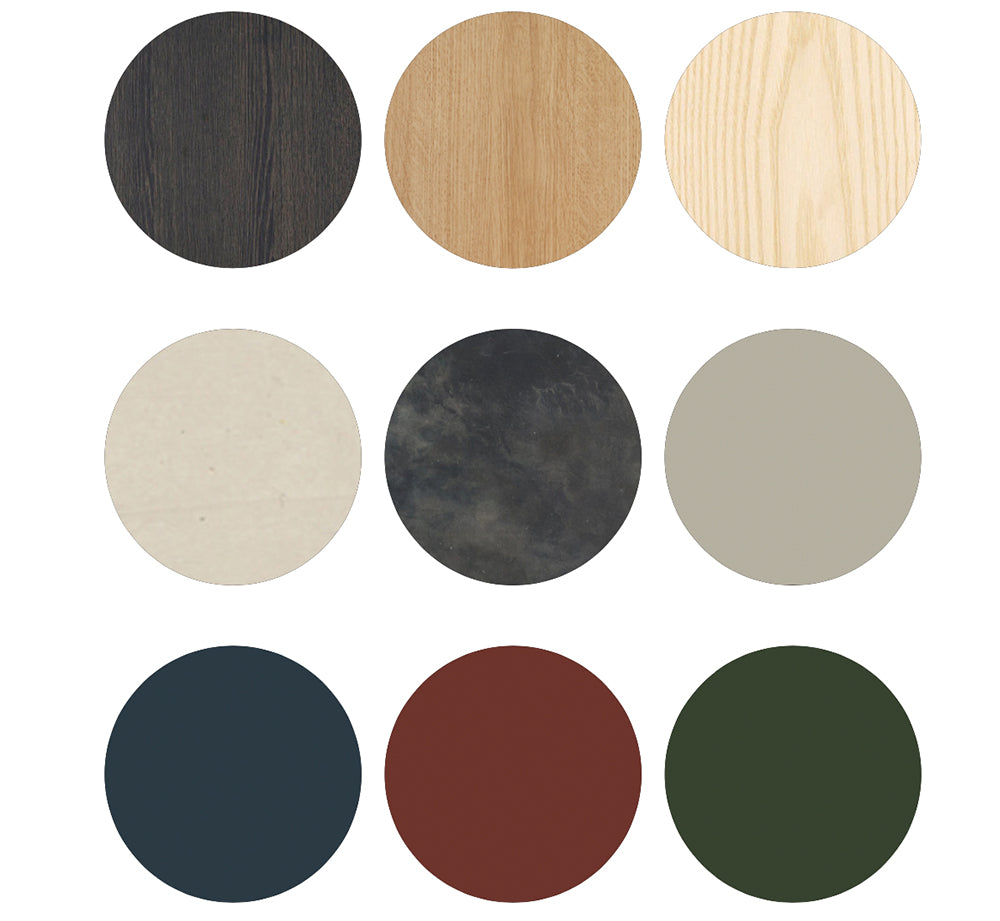 Order a Sample Pack
We offer samples of all our finishes, just let us know which you'd like and we'll get them in the post to you right away
Order Samples
Drawing & Rendering Service
If you'd like to see a particular cluster of Raindrops and how they would fit together in your home or project we can provide drawings and renders to help you to decide on finishes and sizes.
Just create a basket with the pieces you're considering and we'll get back to you with our drawings and renders.
Create a Cluster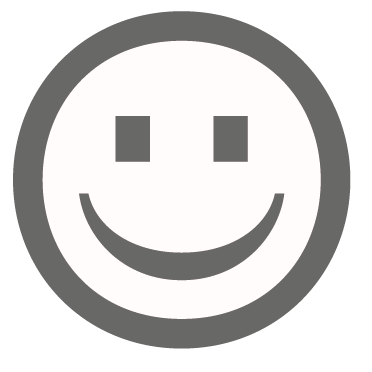 Furniture & Interior Consultations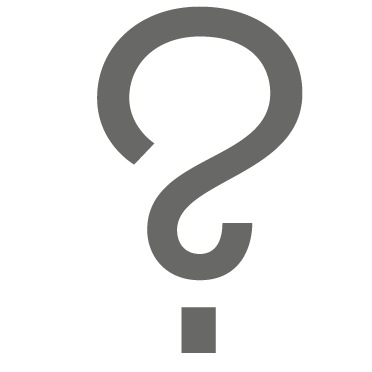 Custom & Bespoke Furniture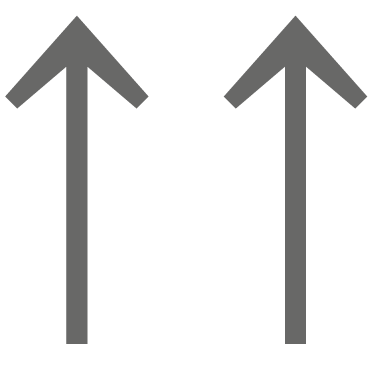 Local Delivery & Worldwide Shipping
Discounts on Sets & Clusters