FAQs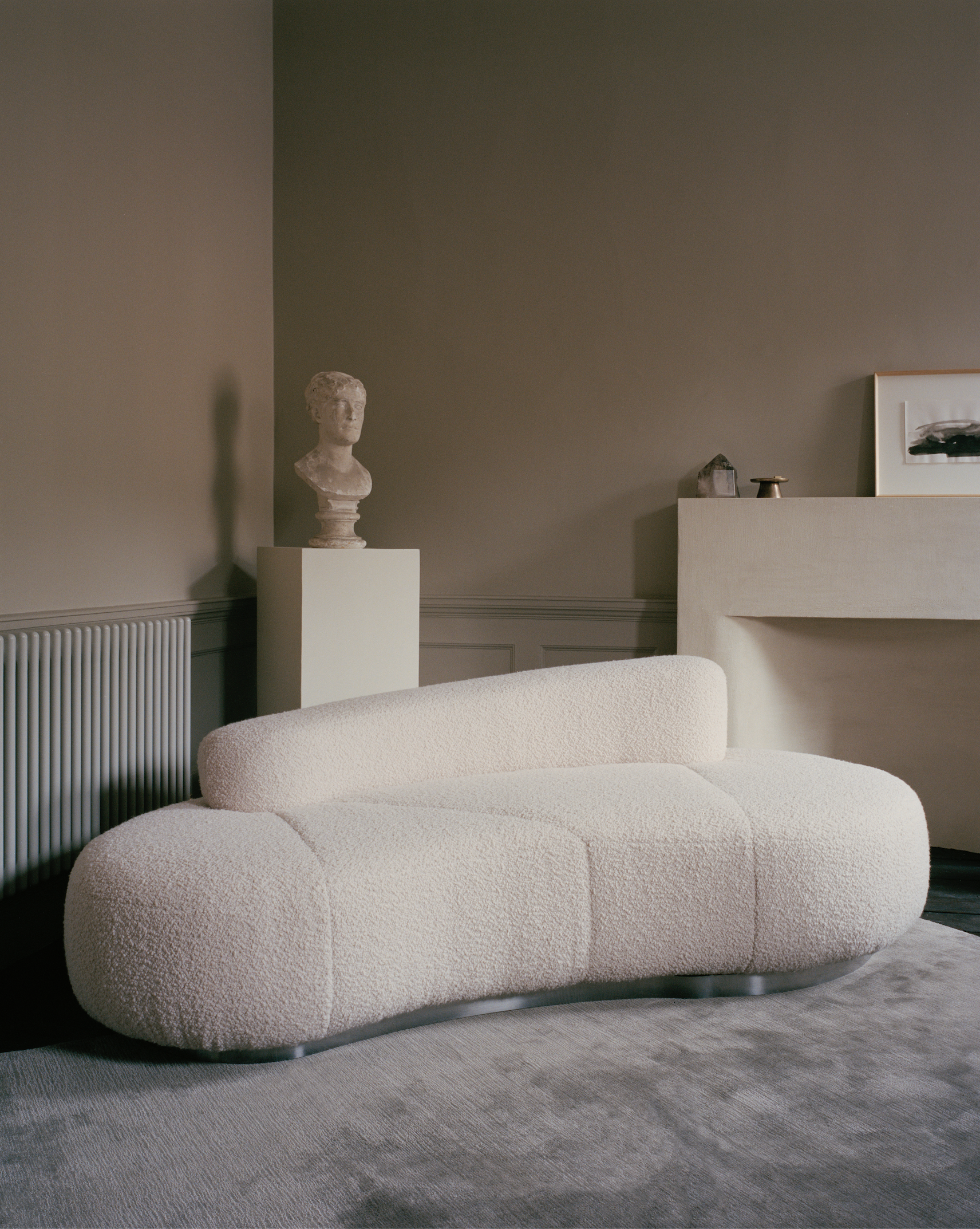 FAQs
All customer service queries are managed by our London studio team. In order to support the best service experience we have outlined details to support frequently asked questions regarding the order process, packaging and assembly as well as materials and product care. For any questions that fall outside of this list, please feel free to contact our team. 
Orders
Once you have placed your order, you will receive an order confirmation email with an order reference number. You'll be kept up to date with the order progress throughout the production window. Once your order is ready to ship, a member of our studio team will contact you to provide the shipping timeline and details. 
Timescales
As each piece is handmade to order, Coffee, Side and Table Orders will take 6-8 weeks, Chairs and Soft Furnishings will take 8-10 weeks to craft before shipping. The lead time will begin from the time of your order being placed online. 
Amending your Order 
Orders can be amended up to 48-hours from the time of your order confirmation. In the event you would like to amend your order, please contact our studio team with a written request outlining the details of the amendment. 
Orders can be for the following reasons: 
To add or remove items from your order 

Change of a colourway or material selection

Cancellation of an order (see terms below)
As each piece is made-to-order, we are unable to offer refunds or exchanges. 
Cancellation
We hope that you are happy with your order, but we understand that sometimes you may need to change your mind. As each piece is made-to-order we offer a 48-hours cancellation window for full refund. 
To do so, please email our team at studio@fredrigby.com with a written request to cancel the order. As each item is made to order, we are unable to cancel orders that fall outside of this period. 
Our team will confirm if the order is applicable for cancellation; once an order has been approved for cancellation a member of our team will confirm when a refund can be processed, from which point it may take 5 business days for the return payment to be processed by the payment provider.
Returns & Exchange Policy
As a small business which crafts each piece is to-order we do not keep inventory on hand; all products are subject to final sale as such we are unable to accept returns or exchanges. 
Our team will confirm once a refund has been processed, from which point it may take 3-5 business days for the return payment to be processed. 
Shipping
We ship worldwide and this is quoted at checkout. This is a curbside delivery and assembly is required, however for a white glove service please contact the team for a quote.
Our studio team will inform you when your order is ready to ship and provide you with the shipping details for final confirmation of address and delivery date.
Import Duties & Taxes
As a UK-based company, following Brexit, please note that the final prices at check-out exclude duty and import taxes for European and International sales.
Trade Orders
For trade inquiries please contact our studio team at studio@fredrigby.com with the details of your inquiry. Trade discounts are available upon request.
Packaging & Assembly
Each of our orders are handpacked with care in London by our studio team. 
Packaging
We use sustainable packaging practices wherever possible - using recycled materials. For every order placed, we will be planting a Tree 
Assembly 
Assembly is only for the following items of the Everyday Collection: the Tide Dining Tables and modular Cove furnishings. For the Cove furnishings, the Sofa and Slipper pieces are shipped individually to minimise shipping waste. As such, minor assembly is required for combinations of the Cove: Sofa and Cove: Slippers to create the lengths of two-, three- or more seats. For each order, detailed instructions will be supplied, and only hand tools are required. For the Tide Dining Tables, the tops and legs are shipped detached and will require minor assembly.
Materials & Care
The studio's furniture and interior designs are characterized by organic shapes, natural symbolism and earthy materials to provide a strong connection to nature indoors. As a British company, we focus on using local materials, suppliers and manufacturers—and a combination of time-tested handcraft meets the latest technology. 
Working with a collaborative spirit, the studio has nurtured close relationships with the best local artisans who share Fred's passion for craft. As well as developing bespoke solutions, these artisans help push Fred's ideas to an exceptional technical level. To ensure the highest quality of every piece, all designs are hand assembled and inspected in our London studio.
Care Instructions are supplied with each order.  
Swatches & Material Samples
To help inform your decision making, the studio offers material swatches and samples for upholstery and wood. These items are available upon request by contacting studio@fredrigby.com
Timber
All furnishings are made from sustainably sourced and forested European wood including FSC-certified solid Oak and Ash. 
As a natural product, the grain and knots are prevalent in our wood products, making each piece unique. Due to the natural oxidation process of wood it will develop a natural patina character over time.  
All of our wood products are finished in natural oil for durability and a healthy indoor environment. Each piece is joined, constructed and finished by hand at our workshop in London. 
Care Instructions:
Do not leave liquids on the surface as this can cause staining. If spots cannot be removed with a dry cloth, use a clean cloth soaked in water which has been wrung well. Firmly wipe the surface in the direction of the grain. 
Re-oiling should be done when the wood naturally starts to appear dry or faded with wear; usually once a year is sufficient. 
As an active material, the wood may has dimensional changes due to moisture, temperature and humidity. We cannot accept returns that stem from climatic differences, however, our team is on hand to advise on any queries that you may have to address issues of temperature and moisture to resolve the problem. 
Steel
Rolled mild steel sheets are patinated and finished with natural metal oil in our London workshop. As a material, steel will naturally patina through oxidation process  for a unique finish that will grow more beautiful with time. 
Care Instructions:
Avoid exposure to liquids which can cause staining. If spots cannot be removed with a dry cloth, use a clean damp cloth to firmly wipe the surface. Please do not use chemical cleaning products on the metal. 
Re-oiling should be done if the metal start sto appear dry or faded, usually once a year is sufficient. 
Upholstery 
All of our upholstered items are made from soft and textural woollen yarns from tactical boucle weave. 
Care Instructions:
To clean the upholstery, Vacuum your sofa's upholstery to draw out all of the loose dust and dirt from both under and above the surface. If staining occurs, you should take care of any grime or light marks with a damp cloth. Leave your sofa to dry naturally before sitting on it again.  
Always clean any stains or spills promptly, as the fibres in the upholstery tend to collect dirt particles that tend to keep hidden below the surface.  
Leather 
Leather used is sourced from the last remaining traditional oak bark tannery in the UK. The raw hides are sourced locally and each hide takes 14 months to produce. These are cut, swen and finished by hand in London. The lecture has a natural polished wax finish. 
Care Instructions: 
For general cleaning, wipe with a very soft dry cloth. In case of spots, wipe with a soft cloth that has been wrung in cool clean water. It is often better to leave smaller spots untreated for them to wear off, instead of attempting to remove them. 
To maintain the integrity of the leather, 6-months after purchase, the leather can be cleaned with a mild soap water. To do so, wash the entire surface with a damp cloth then dry and polish with a soft dry cloth.