true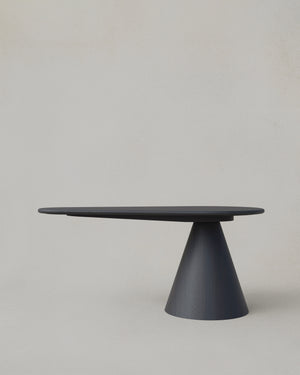 Cone Desk
Illuminate your workspace dynamically with our innovative rotating desk designed to follow the sunlight around your room. Crafted with a solid timber base that elegantly supports the cantilevered top, this desk combines functionality with style.
Features:
Sunlight Chasing: The desk's rotating feature allows you to capture the natural light throughout the day, enhancing your workspace ambiance and productivity.
Solid Timber Base: Crafted with the finest solid timber, the sturdy base provides stability and a touch of timeless beauty.
Customization: Available in a variety of finishes to match your style, and as each piece is made to order, allowing for bespoke sizing and custom finishes tailored to suit your home or project perfectly.
Elevate your workspace and create a personalized focal point with our rotating desk. Whether for your home office or a professional project, this desk brings both practicality and elegance to your space.