true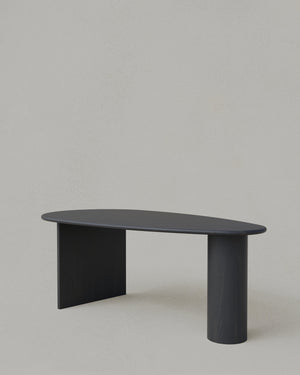 Pebble Desk
Inspired by the gentle curves and soothing contours of nature's pebbles, our Pebble Desk embodies tranquility and elegance. Its sleek, organic design evokes a sense of serenity, reminiscent of a smoothed pebble found on a serene shore. 
Each meticulously handcrafted piece, made to order from a solid oak top and leg, with solid oak or powder coated metal column leg, allowing you to customise to suit your home or space. The oak is coated in a resilient polyurethane finish, with other finished available on request.
The desk's fluid silhouette encourages a harmonious workspace, while its customizable size, shape, and finish allow it to seamlessly integrate into any environment, whether it's a cozy home office or a modern corporate setting. Explore the possibilities of personalization and craftsmanship to curate a desk that resonates with your individual style.