true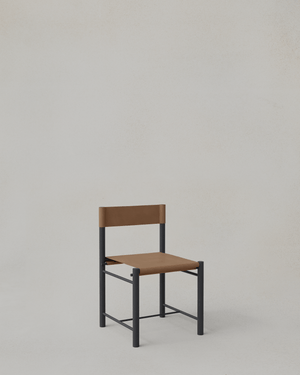 Loop Chair
The Loop Chair is a celebration of simplicity, taking inspiration from ancient wooden looms and how the fabric loops through them.
The luxury tanned saddle leather is hand sewn and loops around the solid oak dowel frame. A loose back and padded seat makes for a comfortable dining or office chair, which naturally ages with time.

Available durable polyurethane finish in white, black or natural oak, and as with all our pieces we can adapt in finish or leather to suit your project or home.
- - -
Dimensions: 450 x 450 x 740
Materials: Solid Oak & Leather

Lead time: 6 to 8 Weeks